Finally I am done with this costume that has seriously taken me way to long to finish.
I did much more back tracking than anticipated, and certain pieces didn't turn out like I had originally planned. I felt inadequate thought the process of making this, but in the end I am very pleased with the outcome.
I struggled the most with the "bootcovers" which I ended up making more like leggings to be worn over some brown shoes, and the bulk brown glove. I tried several times and failed so I resorted to what I know what works for gloves, stretch fabrics.
This is also the first time I add a zipper to shorts/pants. And the Zipper is hidden! That took me forever to figure out, I'm quite proud of it.
I did alot of researching to see if I could find some good references or inspiration to make the orange glove piece from other cosplayers and found that most people who cosplay this version of Rikku skip the orange glove thing all together.
After some brainstorming and trial progress, I got something I think works pretty good and is actually quite easy to make.
I took alot of pictures and so here is a step-by-step "how to" Easy Orange Glove for Rikku. (My version)
You'll need:
*orange fabric
*quilters batting
*Elastic
*studs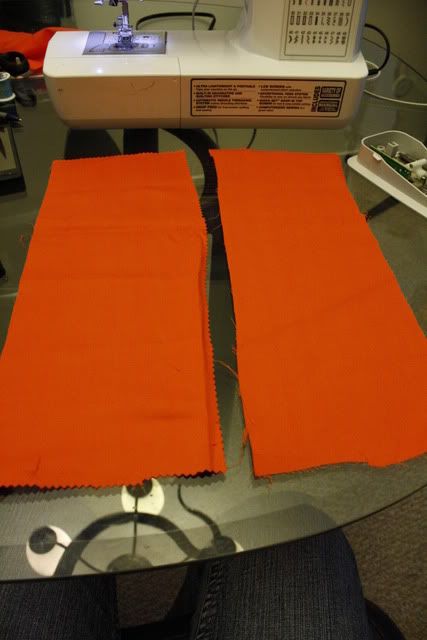 You can start by cutting two rectangles. Take the measurement of your wrist and your upper arm. Subtract a couple of inches or however wide you want to leave the opening to show your arm. Then slim down the rectangles according to your measurements. So it should be smaller towards the wrist and wider towards the top.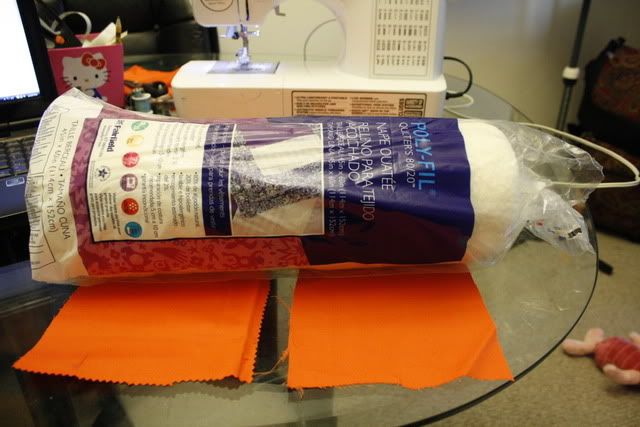 Use the Rectangles you have as patterns to cut out some batting.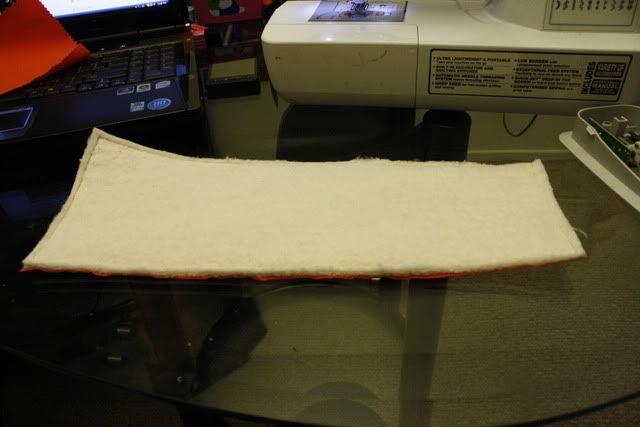 Sew the batting to the fabric.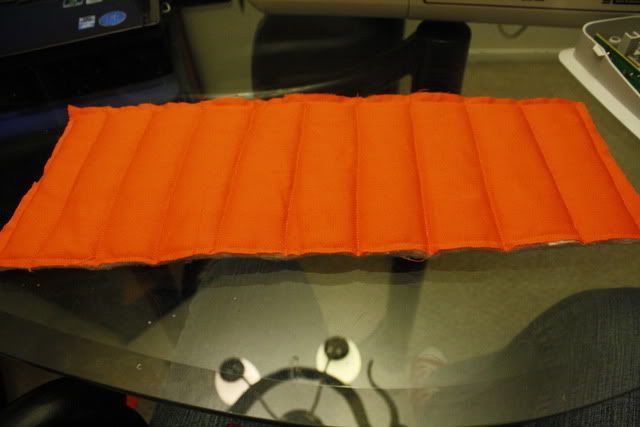 Sew straight lines about 1in apart for texture.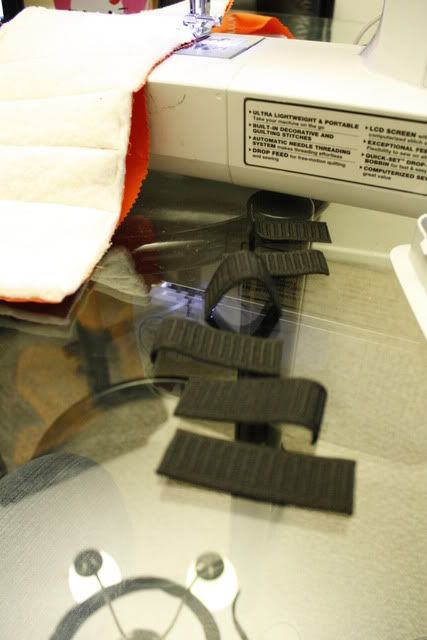 Before sewing front to back.
Cut out Elastic.
You can get the measurements or just gauge them on your arm like I did. The elastic should be longer the higher up the arm you go.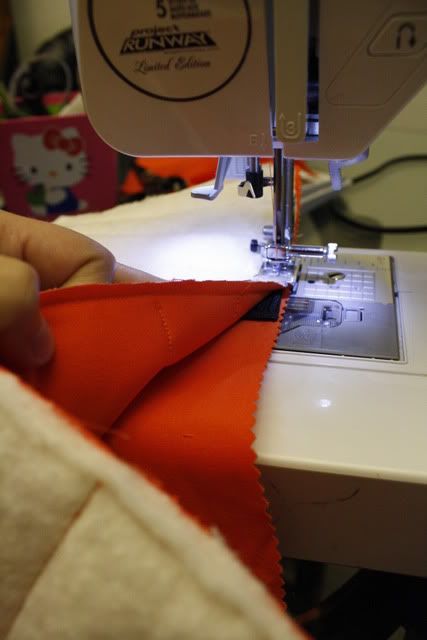 Take the elastic and add it in as you sew the two pieces together.
I added an elastic about every 2in.
You can guage this by the 1in straight lines you sewed in.
Now sew the other side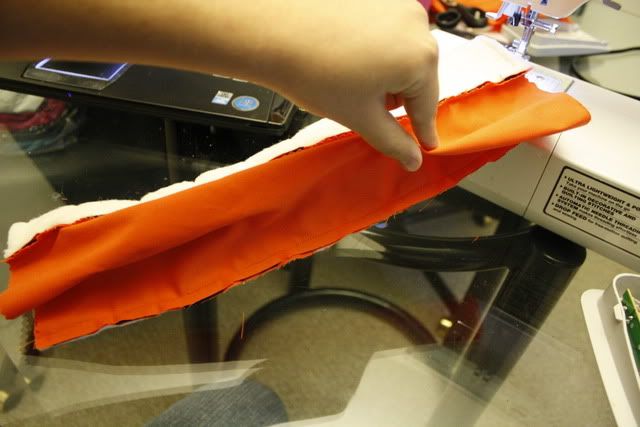 You will end up having a fold in your fabric like this while sewing the seam and elastic on the other side.
Turn it inside out, hem the ends closed by folding them in and top-stiching, and then.
Tada!
Orange part of the glove thing.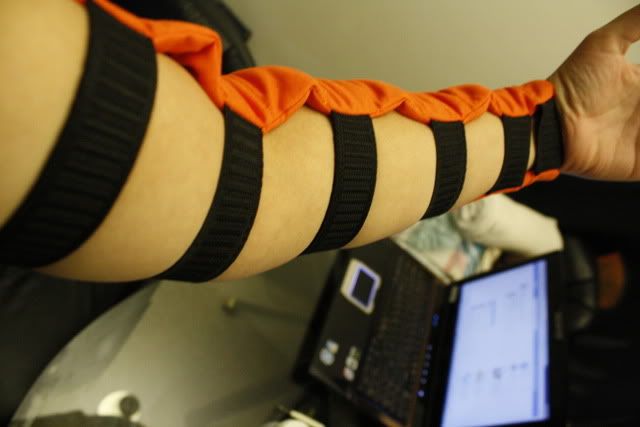 Now decorate with studs.
I made this glove it's in three parts, the orange arm sleeve, a brown wrist glove and the blades.