Hello everyone!
I've been playing around with re-sizing human patterns for dolls, now that my hubby got the Scanner to work, I scanned one of my favorite vintage patterns and decided to play around with it to make Astrid some cute jumper shorts.
I referred to this
amazing tutorial
to get an idea, but I didn't follow it step by step.
My scanner scanned the picture really big so instead of enlarging like the tutorial calls for I had to shrink it. I can't tell you exactly the percentage though because I just played around with it till the measurements were close enough to what I needed. (I used paint to resize since I still don't have the hang of photoshop)
I'm going to share this pattern with you, in case you want to try.
It's not my pattern it's a simplicity 1960's/70's pattern from my collection, I'm not claiming it as my own,
but I do ask for a link back if you use this pattern
.
It's sized already for a liv doll body. You should be able to just print it out and use,
but you do have to add a seam allowance
, especially if you are machine stitching. I found that if you don't, it actually works quite well for a MH doll.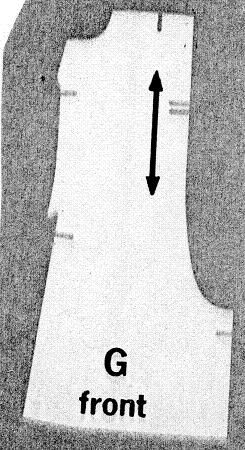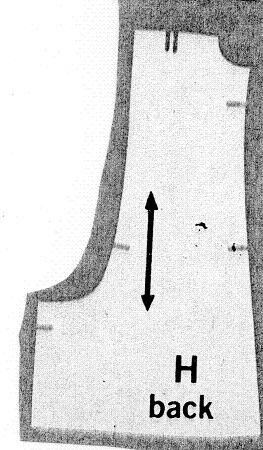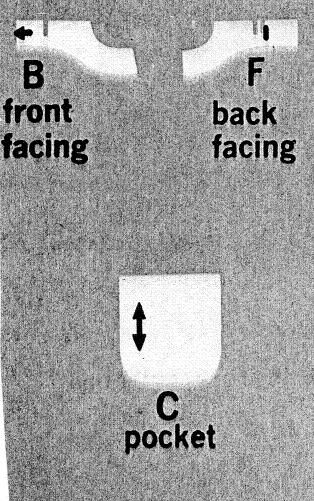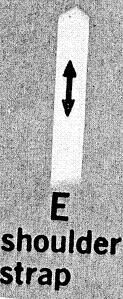 ** I am much to lazy right now to add sewing instructions, but I plan on making a few more Jumpers and I'll do a photo tutorial on how to sew it later on.
My lil Astrid is a Blythe Clone with a liv body right now and I wanted to make her an outfit, I thought this jumper would be purfect.
However first time around, I didn't add a seam allowance and it didn't quite fit her.
Looks pretty good from the front...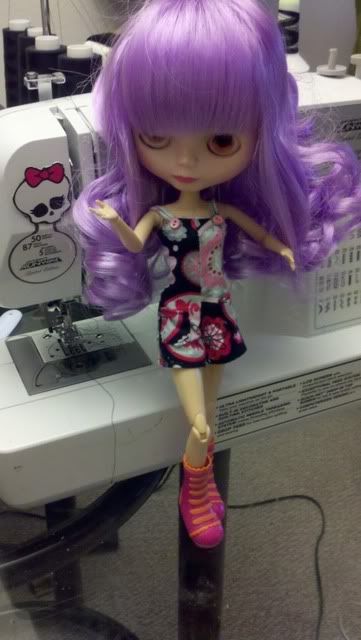 But oh no~ Whats this? It won't close up.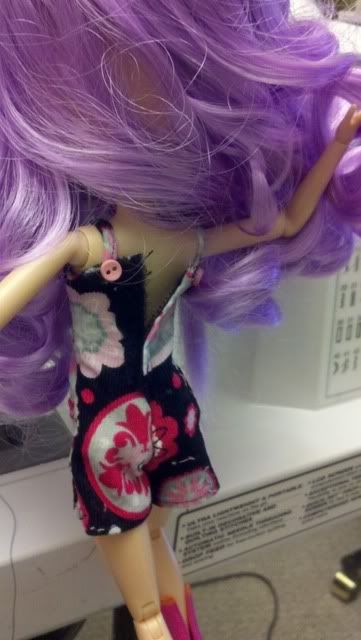 Astrid starts to pout, especially when Ghoulia comes over and snags it.
"Well it fits me pretty good and it's kinda my style with this corduroy print."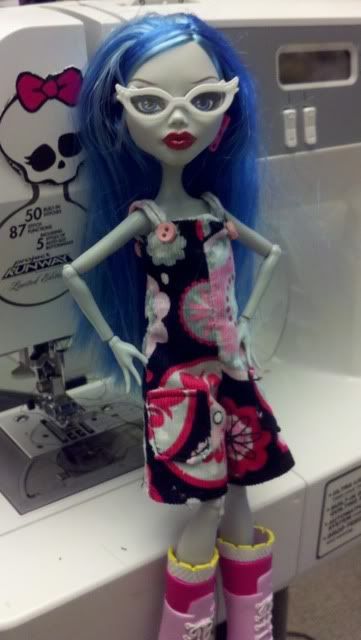 Well I do have to agree it fits Ghoulia well!
It's a bit loose but I think that's actually really cute on her. Who wants a tight jumper anyway?
XD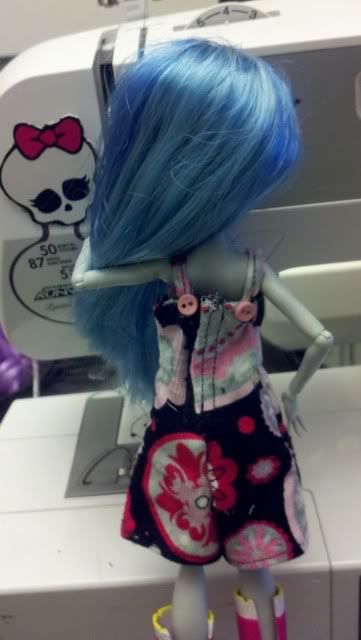 She loves it!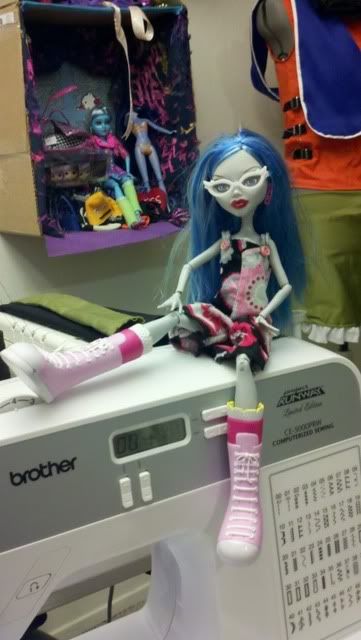 Ghoulia Teen pop star~!? XD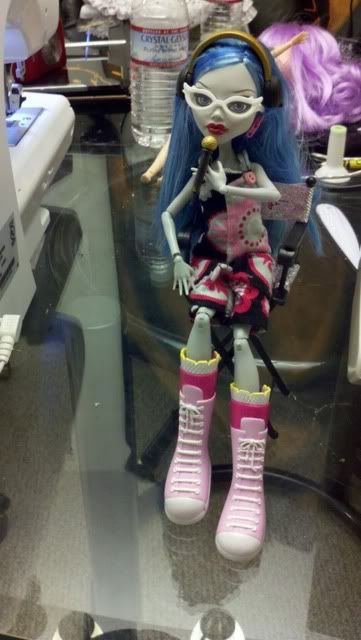 Poor Astrid all Nakie-like throwing a fit and not wanting me to try to make the jumper again with the same fabrics, I pulled out this onsie my daughter has outgrown and decided to make it out of that.
Turned out super wonderful!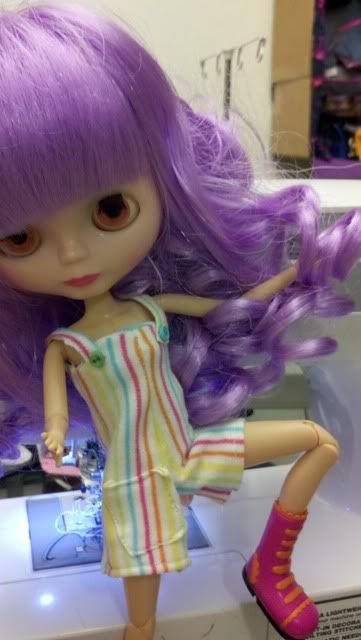 Are you happy now Astrid?
"Delighted" she says. XD
I only gave her one pocket though since it was getting really late at night and I was slowing passing out.
The pockets are tedious to add.
Thank you for reading!
-Catz