All Aboard the magic school bus! XD
So a while back I had bought Gweni this dinosaur (which kinda looks more like a dino with a frog head. XD) when costumes where on sale, and since I had found some super funky print that I thought would be purfect for Frizzle I bought it thinking I would do some modifications and have Lizzy.
But seeeing as how it's Halloween weekend and I'm super crunched for time not to mention all the distractions I fall into, I just managed to get away with a few hours to make my Frizzle dress. It took about four hours.
I used this vintage pattern that probably wasnt' the best pattern to use for her dress, but when I bought the fabric I coudln't get all the yardage I wanted so this pattern called for less fabric and I squeezed the pattern onto what I had.
I started last night after Gwen fell asleep, but I couldn't finish since she woke up crying in pain, she had a tummy ache and tooth ache and who knows what else and she just had to have her mama. This morning while she was eating and having her playtime on her own I finished up the dress.
The hardest part was the dang white collar insert. I wanted to do it the way the pattern called for, part of the reason why I picked this pattern is because the collar was pretty close to what I needed, but being tiered, impatient, and in a hurry I just couldn't understand the pattern directions. I always have to read them over and over before it makes sence, why is it that the pattern directions are so hard to follow. Does anyone else think this? XD
I threw the directions to the side since they were just confusing me and just decided to wing it.
In the end I think I did pretty decent. I should of used white thread, but I didn't feel like diging into my creative closet as it's a mess right now. And in the back of my mind I had already told myself I was going to remake the collar part.
So I didn't even add buttonholes, I just glued buttons on and called it done.
I also didn't style the wig, big whoop. XD But I did a superglue wonder and made myself FRizzle shoes! Which I just love!
I had a heck of a lot of fun downtown today and so did GWen, Especially when we got to the park. It's too bad I ran the battery out. I need to remember to charge my camera more often.
I tried taking a few pictures myself, but self time, and GWeni = not the best pics. XD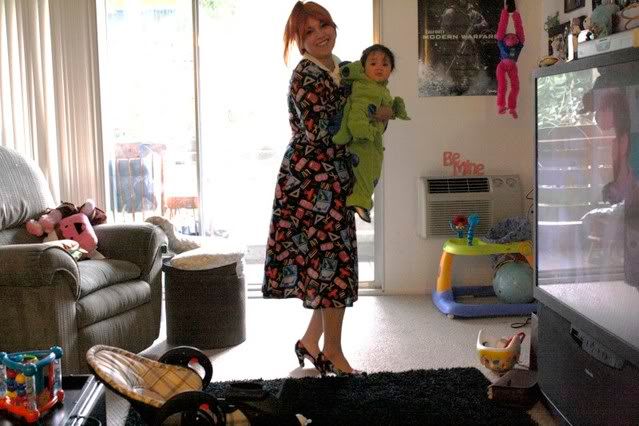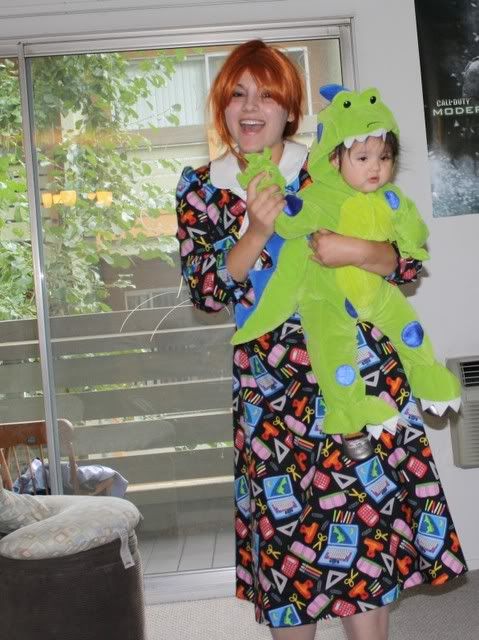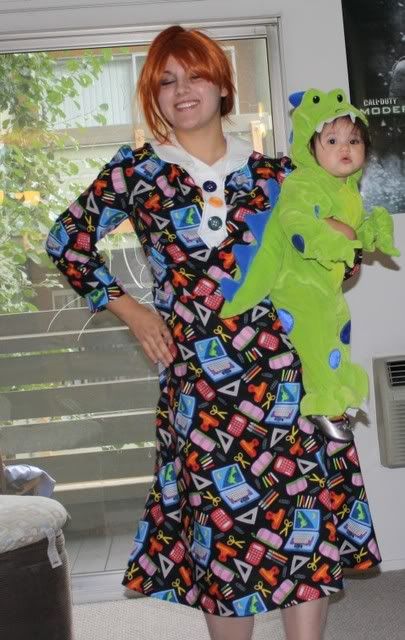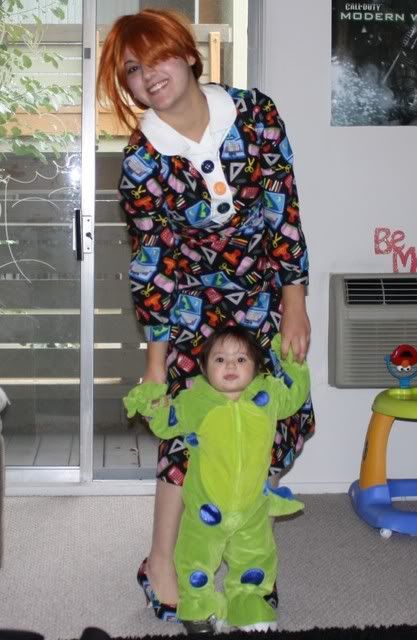 This is the best pic I got of both of us today!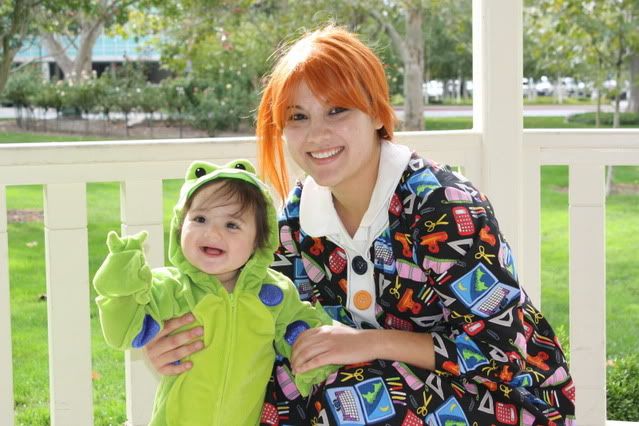 Happy Halloweeeeen everyone!
Thanks for reading!
<3